Swing by this weekend and see our new show
Color and Light
Recent oil paintings by Susan Roberts which will be enlivening our walls through October.  Sunday, Susan will be here from 3 to 5 pm so stop on by and meet the artist.
You might also want to check out these two artistic wines from Sicily that have just hit our shelves.
2020 Petraio, Nero di Avola  $14
This spicy, black-fruited Nero d'Avola feels fresh, lively, and generous. The juxtaposition of deep aromas with the freshness adds an intriguing tension.
2019 Tornatore, Etna Rosso  $22
95% Nerello Mascalese, 5% Nerello Cappuccio
A uniquely rich and focused wine made of the indigenous Nerello Mascalese grape. It expresses itself with aromas of cherry juice and preserves, wild strawberry and a very characteristic volcanic and mineral intensity that is unique only to the wines of Mt. Etna's volcanic soil.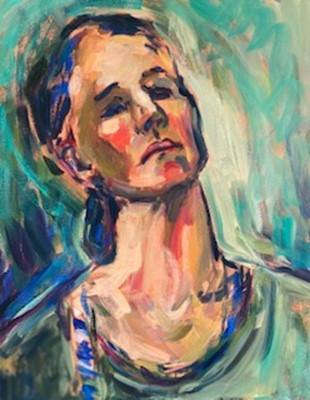 Shop Hours
Wednesday-Sunday, 12-6PM