Near Water
Oil Paintings by Suzanne Brooker
August 10th to September 11th
Water is an element of change. Unlike air, it has the appeal of visible weight and direction when it is bound to the ground and creates paths through the landscape. A trickster with many disguises, the dynamics of water is a constant challenge to render in paint from the dancing currents of fast water running downhill to the sculptural effects of the water course over rocky shores.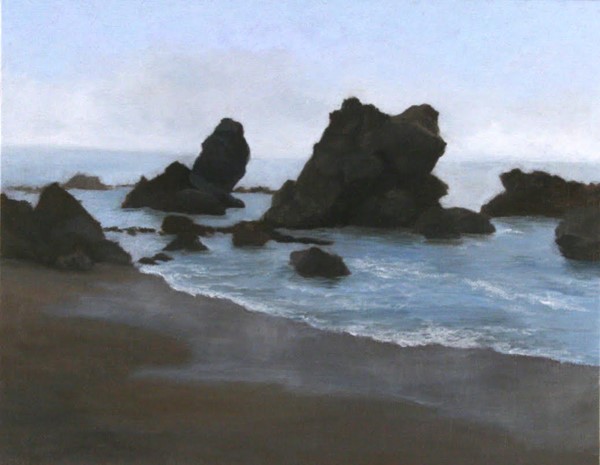 Shop Hours
Wednesday-Sunday, 12-6PM