Stop by the shop and take in the new art on the walls.  We have an exciting show by Grego Rachko up for the next month.  Stop in and check it out.
Still Life After All
A collection of portraits and still lifes
by Grego Rachko
June 6th through August 7th
Artist Statement.
My name is Grego Rachko. My artistic practice focuses on drawing and oil painting, working with collage in both areas. The imagery is figurative and incorporates decorative patterns. Spirituality and psychology are my main themes, including ecology, social justice and humanism. I show regularly in group gallery settings, alternative and community spaces and my work has been collected for years by average people.
I started doing still life paintings and drawings in the early 1990's and had been doing some intense figurative work about AIDS. Still life painting was the outlet I needed to express joy through color, composition and mood. I enjoyed the directness of them. And continue to explore their possibilities.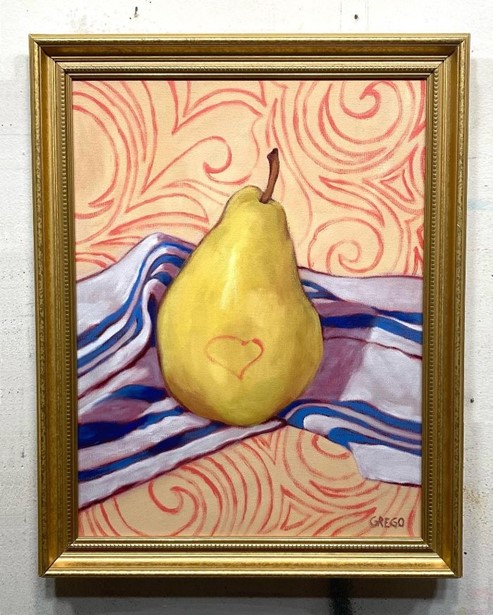 Shop Hours
Wednesday-Sunday, 12-6PM