2016 Vina Zorzal, Rey Noble Garnacha  $12
90% Grenache, 10% Tempranillo
From the Rioja's little brother to the east, Navarra, comes a garnacha (aka grenache) with a splash of tempranillo.  Rey Noble is the noble king, hence the blue heart on the bottle.  The wine has aromas of fresh red fruits, raspberries, strawberries, cherries, gooseberries, dog-rose, fruit candies and violet flowers.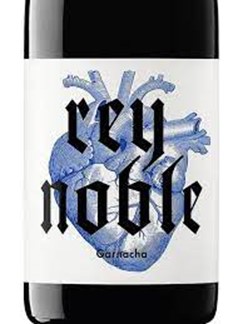 Shop Hours
Wednesday-Sunday, 12-6PM
Tuesdays starting Thanksgiving Week