and they're not scary at all.
Orange Wine for Halloween and the rest of the year.
While the kids are snatching up the candy stop into the shop and have a sip of Orange wine this weekend. 
Orange Wines are made by leaving white or blush grapes in contact with the juice after they are crushed.  Some only stay that way for a few days, others sit on the skins for several months.  The result is a different animal altogether with the astringent aspects of the skins playing off the fruit of the juice.  Hitting that in-between space of being fuller bodied than a white wine, but not overwhelming like a red wine, skin-contact wines can pair beautifully with appetizers with cheese, risotto, pasta, and light roasted meats.
We'll be sampling two of these this weekend:

Saturday:
2021 Bonny Doon, Le Cigare Orange  $15
80% Grenache Blanc, 10% Grenache, 10% Orange Muscat
Doon's long skin contact Orange Wine:  Aromas of fresh peaches, citrus, bergamot.  It has a textured and vibrant palate with peach, apricot and citrus peel.
Sunday:
2018 Klet Brda, Krasno  $20
40% Ribillo Gialla, 30% Malvasia, 30% Sauvigonnasse
Krasno is the highest village in Brda, with a long wine tradition and an abundance of excellent sites.  This Orange Wine sits sur lie for 6 months. The fresh and elegant white blend has an impressively mineral, full taste and delicate aromas of ripe white fruit, spices and wildflowers.
Happy Halloween!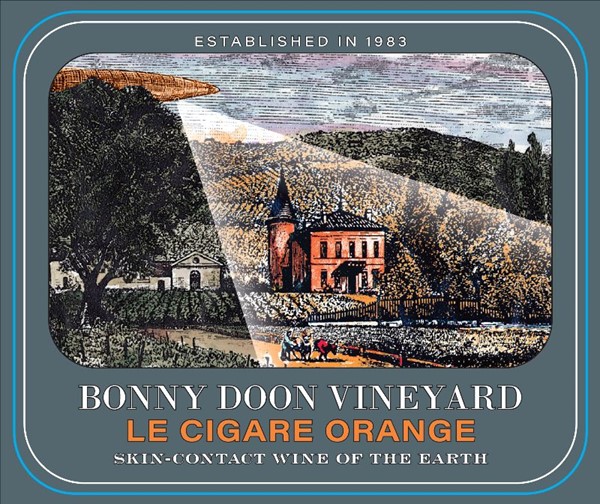 Shop Hours
Wednesday-Sunday, 12-6PM