From simple to Sancerre
It is going to be a toasty weekend with temperatures in the mid-80s.  Perfect weather for a crisp glass of Sauvignon Blanc.  We got you covered.  Stop by and get some relief from this unusual September heat.
All these wines are 100% Sauvignon Blanc.
2021 Domaine des Forges, Sauvignon  $14
This comes from a tiny parcel of the 4th generation Forges estate that lies within the Savennieres region of the Loire. Lemon/lime citrus and Granny Smith apple flavors, with fabulous purity and focus, and has the hallmark saline minerals, and granitic, grassy aromas.
2020 Wairau River, Sauvignon Blanc  $15
A New Zealand SB with intense tropical and stone fruit aromatics with delicate citrus and floral notes, full flavored and textured. The wine has fine mouthwatering mineral acidity on the finish that refreshes the palate,
2021 Gérard Bigonneau, Quincy  $17
From a neighboring village to Sancerre, this Quincy is a soft wine, full of ripe apple and white currant fruit flavors. It's fresh, but also has a steely edge that gives a strong texture.
2021 Capitello, Sauvignon Blanc  $20
Willamette Valley
Cool fermented and aged in Concrete Egg, with no malolactic fermentation, resulting in a crisp aromatic classic Oregon Sauvignon Blanc with a savory touch of salinity, honeysuckle, and bright citrus flavors.
2021 Domaine des Vallees, Sancerre  $25
An alternate labeling from a mystery Sancerre producer.  But it has all the right notes.  Crisp and fresh with a solid backbone of minerality.
2020 Philippe Raimbault, Les Fossiles Sancerre  $28
Fine fruit aromas with citrus flavors (grapefruit, lemon) and vivid acidity on the palate.
2021 Jean-Marie Reverdy, Sancerre Terres Blanches  $30
A single vineyard Sancerre with fresh and floral scents mixed with dried fruit aromas. The wine is supple with a beautiful volume while retaining a certain vivacity. Freshness and smoothness blend perfectly and give this wine a good balance and a pleasant aromatic persistence.
2020 Domaine Daulny, Sancerre  $30
Made from 40-year-old sauvignon blanc vines, this Sancerre captures the essence of the grape with floral, mineral and ground coffee bean aromas and grapefruit, white peach flavors.
2021 Jean Reverdy, Sancerre La Reine Blanche  $31
From a mix of soil types throughout Sancerre.  The diversity of soils brings complexity, power and minerality to the wine. It displays intense aromas of flint, citrus, white peach and linden flowers. Rich and fresh in the mouth with mineral notes, citrus fruit and a long finish.
2020 Lucien Reymond, Sancerre Silex  $37
White grapefruit, green melon, peach pit, honeysuckle, and green mango peel balanced by mineral notes of sea salt, herbs, wet stones, and crushed chalk.  Spot on Sancerre.  Biodynamic.
2020 Philippe Gilbert, Mentou Salon  $32
30-year-old Sauvignon Banc on marl over Kimmeridgian limestone.  Beautiful Sauvignon Blanc with great focus on mineral texture rather than green aromatics. Delicately briny and maritime on the nose, round and broad on the palate with a lingering chalky mouthfeel. Delicious young but has the capacity to develop its oystery-earthy side for a couple of years.  Organic/Biodynamic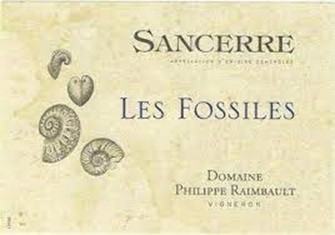 Shop Hours
Wednesday-Sunday, 12-6PM