It is whole new year at the shop.
There is a new face these days at the shop.  Patrick, Mark, & I are pleased to welcome Dave Guttman to our team.  Dave has worked for a couple of our wine distributors as well as being an avid wine enthusiast.  From his apartment on Capitol Hill he has toured the world one bottle at a time.  Dave will be holding down the fort this weekend at the shop.  Stop in and say hello.
We are also starting the new year with new show of paintings and drawings to grace our walls.  Natural Things — Choses Naturelles by local artist Renée Simard.  Come feast your eyes along with your palate.
And this weekend we will be tasting a new deal in a Spanish Reserva.  Stop in and have a taste.
2013 Domino de la Abadesa Ribera del Duero Reserva  $20
Old vine Tempranillo aged in barrel for 27 months and then 14 months in bottle.  The wine exhibits intense and complex aromas of mature black fruits, balsamic vinegar, and a touch of spice. The wine is smooth and balanced on the palate with mature, well-developed tannins and a round mouthfeel. Was $30 Now $20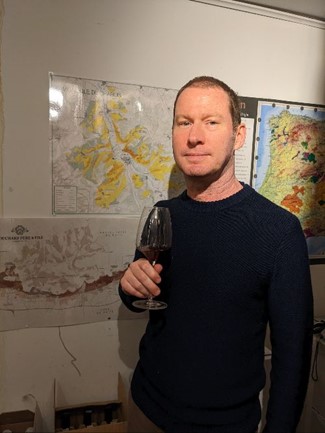 Shop Hours
Wednesday-Sunday, 12-6PM